Center Stage improves the Presentations and Meetings in the following areas and more.
For examples, click on each item.
Are You Ready…to Take Center Stage?
Discover better outcomes. Use Center Stage and deliver your best story.
ABOUT CENTER STAGE
Center Stage improves results in the following areas: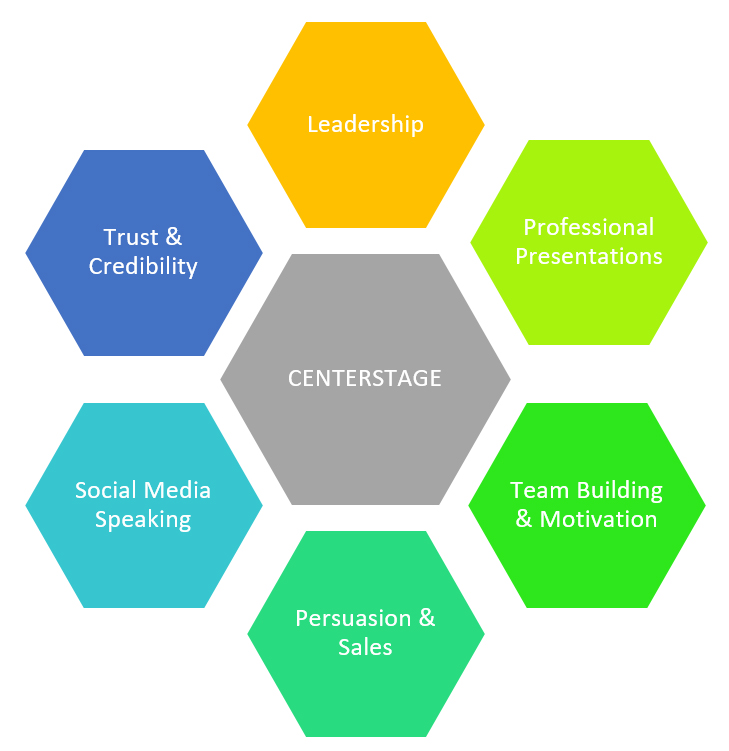 Center Stage is built on a platform of neuroscientific research, theater techniques, and almost 35 years of practical application. Professionals and companies from all sectors of the economy have benefited. The information is delivered as a multi-day training program, multi-month executive coaching process, and as a motivational speech which highlights several key concepts.
More than 95% of participants from the two-day program say Center Stage met and/or exceeded their expectations.
The Center Stage learning design is positive versus punitive. It builds on individual strengths to increase confidence and emotional intelligence. Challenging, interactive, and fun, Center Stage heightens self awareness to access and understand the energy and skills required to successfully speak, motivate others, and think on your feet.
Center Stage is a program, a philosophy, and a reliable process. It takes the ambiguity and fear out of speaking and helps you speak your best story. This means you learn to put your best foot forward regardless of the difficulty of your content. You will enjoy the learning experience and cultivate practical skills you can use immediately.
ALEX RAMSEY
President LodeStar Universal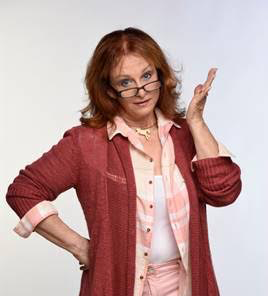 A serial entrepreneur, speaker, and former Dallas Morning News columnist, Alex is an expert on innovation and leadership. She serves as adjunct faculty at SMU's Cox School of Business. The Wall St. Journal, Harvard Management, and Investor's Business Daily, have covered Alex and her work. Work on Center Stage began in the 80ies, leveraging important psychology and neurological research with time-tested theater training to create an entirely new framework to improve the delivery, structure, and content of business communication, one ideally suited for both professional presentations and spontaneous social media interactions, required of today's professions. Invited not once, but three times to ring NASDAQ's opening bell, Alex B. Ramsey founded consultancy LodeStar Universal in 1998, the parent company of Center Stage. Her small clients have raised over $500MM in venture and private equity funds. A former chef and restaurateur, Alex enjoys cooking and has entertained royalty, celebrities, and friends at her home. She holds a B.A. and an MBA from UT Austin.